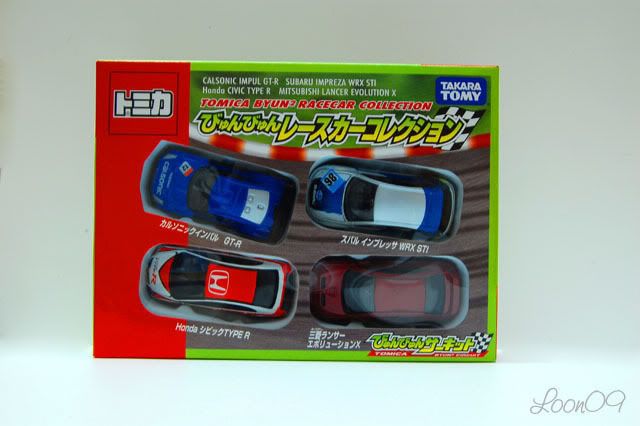 I sucess get my Tomica Byun2 Racecar Collection during CNY.

There are 4 car inside :
Calsonic Impul GT-R
Subaru Impreza WRX STI
Honda Civic Type R (OneMake Race)
Mitsubishi Lancer Evolution X (Rally Art)

I like the Subaru Impreza WRX STI & Honda Civic Type R very much... due to the decal and color matching so nice.

But I dislike the packing condition because too tight and hardly to take out. I scare my Tomica will be scratched one day.